SAMANA - PUNTA CANA
SANTO DOMINGO






©
Dominican Republic Location Scouts

NewsLetters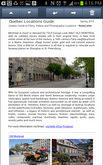 If your "shoot" calls for a
spectacular variety of
backgrounds all across
Dominican Republic, then you
need Michelle d'Eze and her
multilingual....
more>>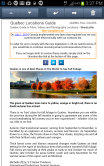 On July 1, 2014 Canada
implemented new laws that
regulate how we can
communicate electronically
with our contacts list ....
more>>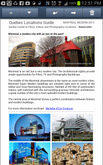 Montreal is an old, but a very
modern city. The architectural
sights provide ample
opportunities for Films, TV
and Photography Backdrops...
more>>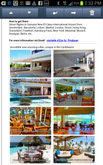 With incredible stunning villas,
unique in the Caribbeans, you
will find this magic location a
great background for your
shoots with miles of white....
more>>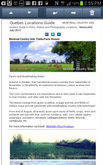 Autumn in Quebec, that
transitional season running
from September to
November, is heralded by an
explosion of textures...
more>>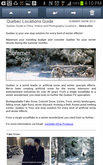 Quebec is a world leader in
artificial snow and winter
specials effects. We've been
creating artificial snow for the
movie, television and
entertainment.....
more>>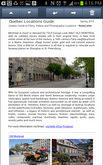 Montreal is much in demand
for "OLD Europe Look Alike"
OLD MONTREAL with its
cobbled stones streets still in
their original form...A New
York winter street ....
more>>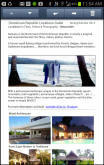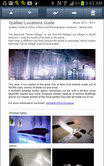 Samana in the North East
of the Dominican Republic
is simply a magical
and unspoiled location for
films, videos, photos shoots!
With a picturesque...
more>>
The Montreal "Snow Village",
the first full-fledged ice village
in North America – only the
fourth of its kind in the world.
Each year, a different city
from around the world...
more>>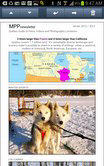 3 times larger
than France and 4 times
larger than California
Quebec covers 1.7 million
km2. It's remarkably diverse
landscape and scenery make
it possible to...
more>>
Our Services
Project coordination, Budget evaluation, Production plans & Time-
lines, Management of turnkey projects...
more>>
Production Team
Producers, Fixers, Location Managers, Digital Tech, Assistant Photo,
Stylists, Hair & Make-up artists, Grip, Electro, Sound Man, Props
stylists and set decorators, assistants, Caterers etc..
Locations Scouting
Interior & Exterior, Local & international, Permits & Security...
more>>
Studio
Photo Studio Rental, Equipment rental, Lighting and gripping
equipment...
Castings
Models, Actors & extras...
more>>
Travel Arrangement
Air and road transportation, Permits and insurances,
Accommodations & Meals...
montreal-locations-scouts.com